Some Things Of Note Feb 11, 2016
Lexapro kaufen. Escitalopram rezeptfrei bestellen.
günstig kaufen slimfast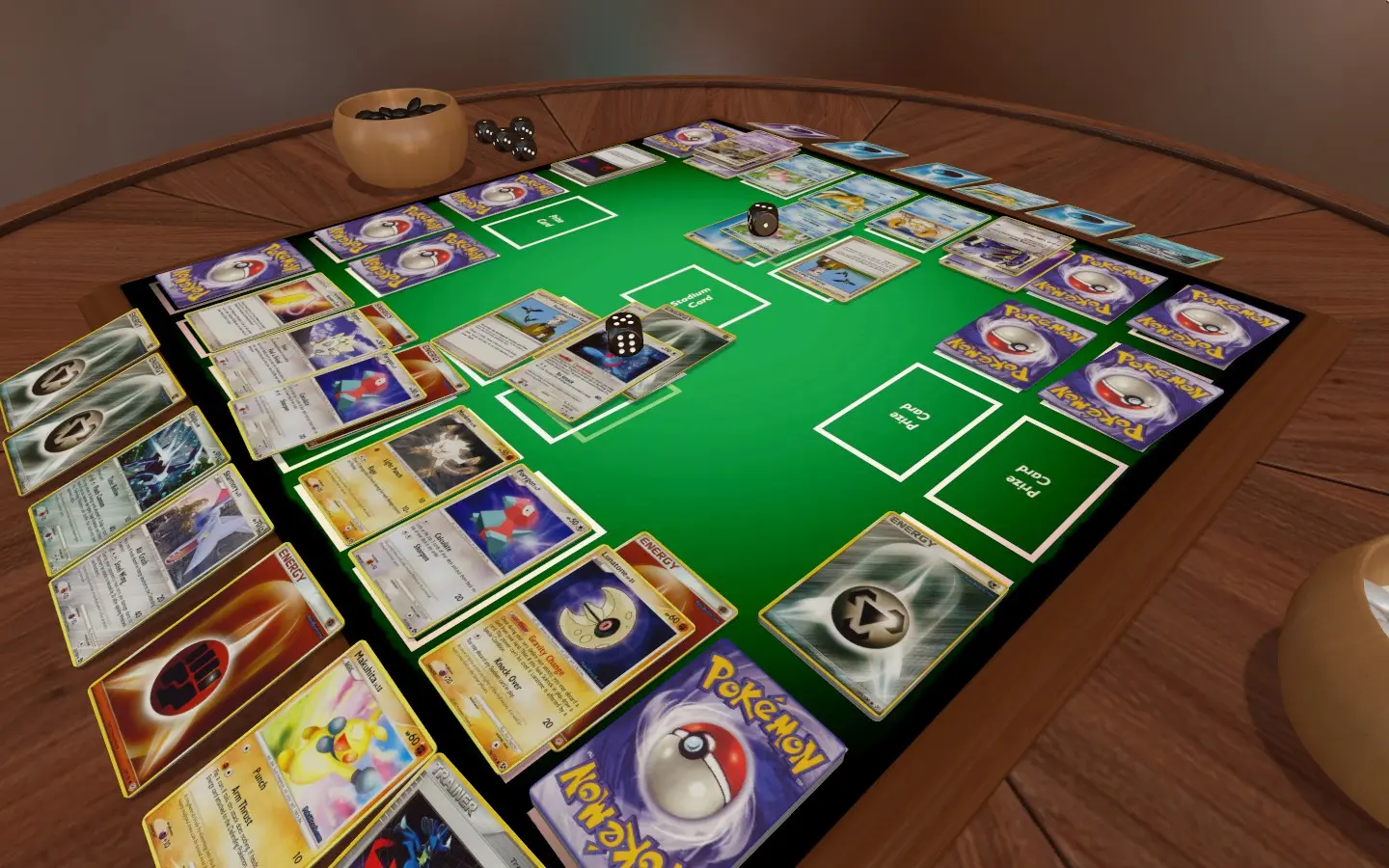 Yesterday on Twitter I saw someone talking about Tabletop Simulator, which is…a…tabletop simulator. I'd seen this on Steam several times but never looked at it because it always featured screenshots of chess and poker, and also tabletop RPGs. But I don't play chess or poker, and prefer more dedicated tools like Fantasy Grounds for RPGin'.
But this talk about TS also included a mention of Exploding Kittens, Kickstarter card game from Brian Inman of "The Oatmeal" fame. Some friends have EK and we played it and enjoyed it, but like many things it's not something we think of breaking out very often, and when we're online, we don't get the opportunity to play because…it's a physical card game.
Once I actually started looking at TS, though, I was amazed by what it could do. It's really nothing more than a surface with physics that allows you to import art and 3D models. Seriously, that's it. But people are *cough* importing actual tabletop games to the system via Steam Workshop that you can download if you have questionable morals. You can also create your own games if you're so inclined. TS does offer for-pay "sanctioned" games you can buy from Steam as well, but I don't recognize any of them.
I'm excited to actually sit down and try working with TS. I had an idea for a randomized dungeon tile game a while ago, and I think this would work really well for prototyping and even distributing such a thing.
acivir cream kaufen Quantum Break Doubles Up
Quantum Break is one of those games that has been announced with a moderate level of fanfare for the Xbox One. It was featured in convention presentations, but not much was mentioned about it in the intervening years until today when pre-orders went live.
Xbox has apparently caught on that we're in 2016, because if you pre-order the digital game for XB1 through the Xbox Marketplace, you'll get a free copy of the game for Windows 10. This is something that Playstation has been doing with a lot of its titles, where you can buy the game on PS4 and get it on the Vita as well.
I'm hoping this is the start of a trend, because I prefer to buy digital, and deciding between XB1 — where I have a subset of friends — and the PC — where I have a different subset of friends — has been one of the more irritating decisions I've had to make since I picked up the XB1. This kind of thing goes a long way towards solidifying my enjoyment of the Xbox ecosystem.