Last week we'd had a conversation on the Wombat Discord about how to bring a role-playing party together. It's one of the most troublesome mechanics in any tabletop RPG. Back when Dungeons & Dragons was just a game about literal dungeons and/or dragons and the party wasn't expected to do anything more than go adventuring for loot, it was OK to have the players magically appear in a local tavern in hopes of overhearing rumors of a local unearthing of some precious indicators. One could almost imagine that similar situations played out in the Gold Rush days of early American expansion Westward.
Over the years, as RPGs started taking themselves more seriously, and people started taking them more seriously, and the potential for some deeper storytelling began to be realized, the old "you meet in a tavern" became a kind of shorthand for how not to start a campaign. The problem is, though, how do you bring together a party of characters who have other lives, other goals, and are in other places, so that they can accomplish something as a sum greater than their parts?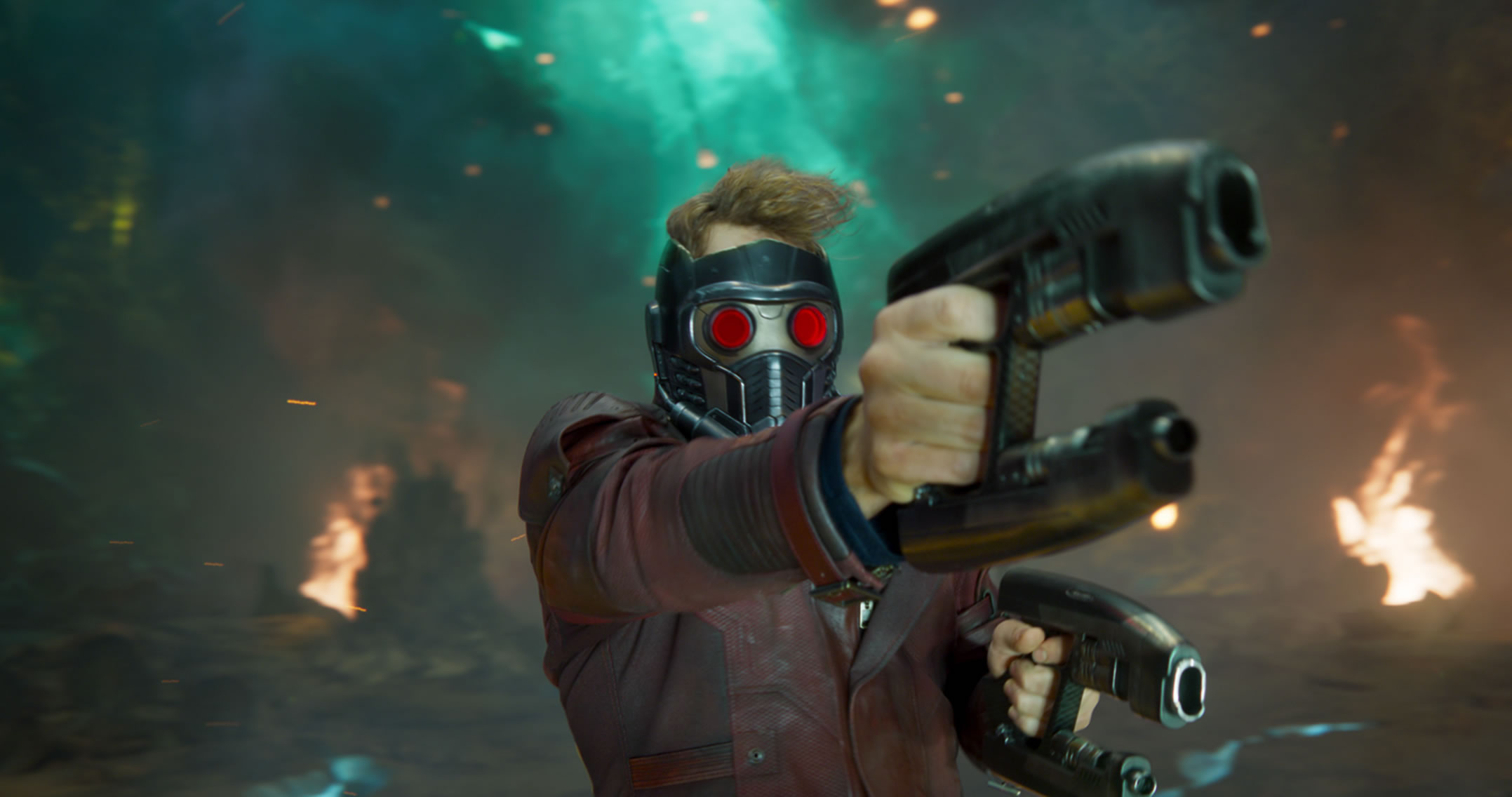 As luck would have it, Guardians of the Galaxy was on TV last night, and it immediately struck me as a great example of how to get characters together. Take a look at the situation:
We start with Peter Quill collecting an artifact from a dead world. He found out about this from Yondu, but is essentially "jumping his claim" in an effort to detatch himself from the Ravagers.
Quill is interrupted by a strike team dispatched by Ronan, who is also after this artifact. When Ronan learns of Quill escaping with the artifact, he dispatches Gamora to take it from Quill. They run into one another on Xandar, where Quill had an appointment to sell the artifact.
On Xandar, Rocket and Groot (who already have a history) are scrounging for bounties to capture. They peg Quill as a person of interest since Yondu has since put a bounty on his head after finding out he went behind his back to collect the artifact for himself.
As Quill attempts to sell the artifact, he runs afoul of Gamora as they wrestle for control of the artifact. Meanwhile, Rocket and Groot attempt to capture Quill. Gamora is ancillary to their pursuit.
After the lot of them have been arrested and sent to prison, they meet Drax. He knows Gamora as the ward of Ronan, who killed his wife and daughter. Quill convinced Drax that keeping Gamora alive gives them a better shot at killing Ronan.
GotG is a perfect "session zero" set-up, but we need to break it down a little bit further.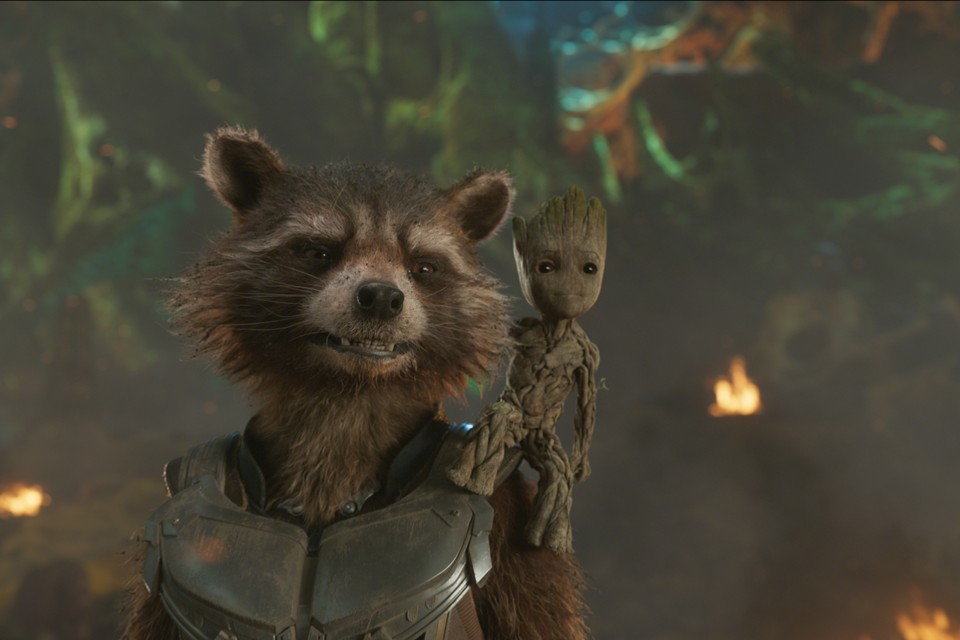 At the initial center of the dynamic (and eventually the center of the movie, but we're not really concerned with that) is the Infinity Stone housed in the orb. Ronan knows what it is and had sent his strike team first, then Gamora, to get it. Quill, however, does know what it is. He only knows that it's valuable. This sets up two party members to run into one another — although as adversaries, which is certainly a plausible opportunity for GMs and potential party members alike. They have a common focal point in the orb, although they want it for different reasons: one is a mercenary, and the other is a functionary of another power. Note, though, that at this point the orb is merely a MacGuffin — one could easily argue that as a session zero in and of itself, the Infinity Stone is never the point of the film; it's a movie about getting the party together (for sequels and the greater MCU, but that's neither here nor there).
That Rocket and Groot A) knew one another, and B) happened to be on Xandar randomly scoping the crowd for bounties to capture is the weirdest part of the situation. I'm sure comic book nerds would be happy to tell us how and why Rocket and Groot are already together, but that's irrelevant in specific yet important in theory to this discussion because if players agree, they can have histories together either in small groups or as a whole. Aside from that, however, we don't get much to look at in terms of Rocket and Groot; they're "just there" on Xandar, although it does beg the question of why they chose that planet to hang around on.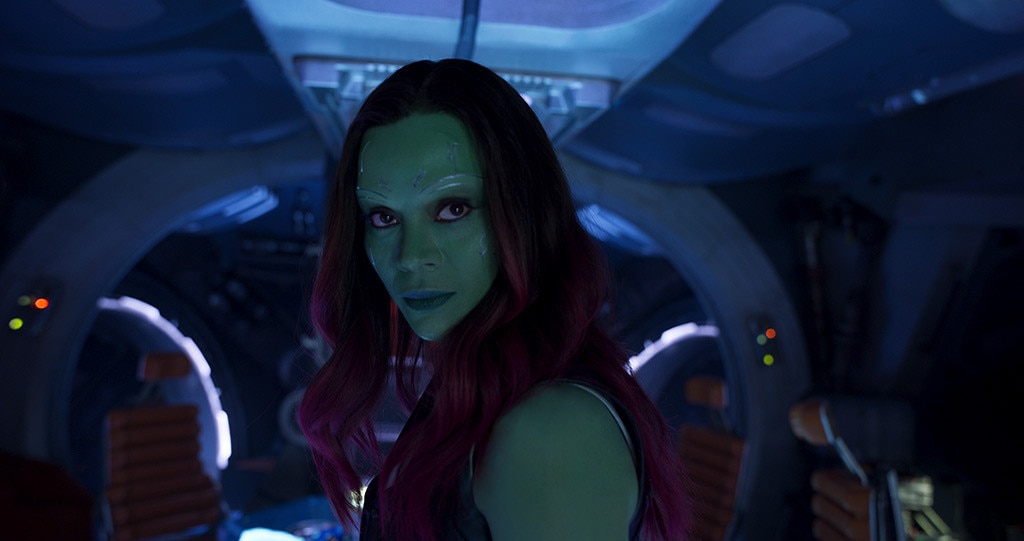 Finally, we assume Drax has done something terrible enough to end up in prison, but he doesn't show up until maybe about 1/3 of the way through the movie. As a player character, this would mean someone would have to sit around and soak up the atmosphere until the action rolls around to his or her seat at the table. It could also be a useful tactic if a player is late in arriving at the game session.
So if characters aren't already together, it's assumed that they're all approaching the session zero from different directions. As a GM, that would require some divergent thinking because each character would essentially need his or her or it's own "mini-adventure" that would lead them up to the point where they were in sight of the other characters. There are a few ways to do this. It could be done at the gaming table during an official session zero, although this would lead to a lot of "meta-knowledge" (not necessarily a bad thing) being granted to everyone else about each character, and it would require each character to have his, her, or it's own "alone time" with the GM. Another option is to handle the individual run-ups away from the table, in email, Discord, or play by post. This method has the advantage of time and gives players a more comfortable space to role-play their characters through prose and the benefit of editing and revision.
The GotG example is why backgrounds for characters is important. It's easy to skip or downplay this aspect of character creation because it doesn't overtly factor into upcoming adventures, but it could help solve the "Rocket/Groot Problem" of how characters know one another, and how they got to where they are when they start the session zero. Backgrounds can also provide a trajectory for characters and GMs. Every character has a past and at least one nebulous goal for the future — revenge, wealth, fame, etc — whether or not they have it in mind or written down. Armed with this, the GM can extrapolate a path for each character such that they all intersect at a specific point; in the case of GotG it's Ronan on Xandar by way of the Infinity Stone. When we get to that point in the movie, all of the characters are where they need to be in order to accomplish their goals: Quill and Gamora wants to stop the destruction of Xandar, Drax wants to kill Ronan, and Rocket and Groot (again, the most complex characters, oddly enough) are either along for the ride, interested in recovering and selling the Stone, or are secretly in favor of saving the galaxy.
Read More

»